How to Start a Money Making Blog
The Ultimate Guide
Imagine earning a full-time living by doing work you love. What if you could wake up every morning to a job that actually made you excited to get out of bed?
It's possible. And blogging is one way to make it happen.
Blogging is fun. Blogging is a way to impact the world for the better. And blogging can earn you a full-time living. In fact, some bloggers make over $100,000/month.
It requires persistence and discipline to create a money making blog, but anyone can do it. Although you can start making money from day one, expect to invest a couple of years before making it a full-time income.
The following guide will help you expedite your way to money-making blogger.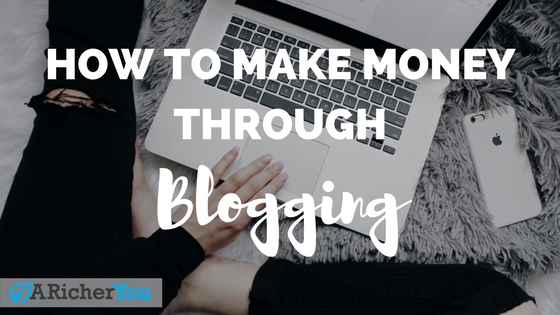 Choose a niche for your blog
The first step to launching a successful blog is to pick a niche. Remember, the most successful blogs focus on a single topic and don't write about everything under the sun. If your goal is to make money from your blog, then keep the following in mind when selecting a niche.
Pick a niche that you're passionate about:
To create a successful blog, you'll need to invest thousands of hours. So pick a niche that will keep you excited, energized, and passionate.
Pick a profitable niche:
Not all audiences are created equal. Although you can make money writing about almost any topic, if your goal is to make money you should select a topic that's easy to monetize.
Find the right name for your blog
Finding the right domain name (i.e., ARicherYou.com) for your blog can take some time. With many common domain names taken, you may have to spend several hours researching to find a domain that fits your needs.
I recommend using GoDaddy to research your domain name. But don't purchase the domain until you've selected your website hosting company (see below), as many provide a free domain with your hosting plan.
Build out a list of domain names that are available, and once you have a large selection, pick the one that feels right to you.
Here are a few tips to help you find the right name for your new website
Make it brandable and unique:
You want a unique brand with a unique voice – so pick a domain name that is brandable. Avoid generic terms and find a way to make a blog that will be easy to remember and unique. For example, Amazon is a much better brand name than OnlineBookstore.com.
Go for the .com extension:
Although hard to come by, the .com domain ending is still the best. To find a .com for your domain, you may need to add a couple of words together. If you absolutely cannot find a .com that meets your needs, other endings work – just do research on each domain ending before settling on your final choice.
Avoid hyphens or wrong spellings:
People often forget to include hyphens when typing in a domain name – so including one in your title may send traffic to the wrong website. Likewise, if your spelling is strange, you can lose traffic when people who forget the correct way to spell your domain.
Once you find the right domain name, don't buy it just yet – as many website hosting services will include a free domain name with your purchase.
Select a host for your blog
After finding the right domain name, then next item on your to-do list is to pick a web hosting service.
Your web host is where all of your website's data will be stored. Although there are many options available, our recommended providers are:
iPage:  Most affordable
$1.99/month
Unlimited domains
Customizable email address @yourdomain
$100 Google AdWords credit
$100 Bing search credit
SiteLock security subscription included
Bluehost:  Easy to use
$6.95/month
1 domain
Customizable email address @yourdomain
$50 marketing offers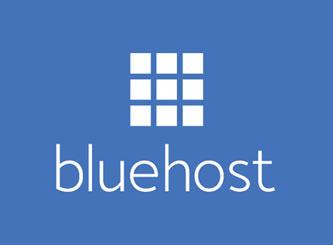 WPEngine:  Premium service
$29/month
1 domain
Customizable email address @yourdomain
Free SSL certificates
High speed
For most budget-strapped bloggers, the best option is probably to start by
hosting on iPage,
and then move to a more advanced platform at a later date if needed.
Install WordPress for Free
The most popular platform for blogging is WordPress.org – which you can install for free through your hosting platform. Once logged into your hosting provider, if you can't find a link to install WordPress from the menu, do a search for "WordPress install" on your host's website – the appropriate information should arrive in the search results.
For a detailed description of how to install WordPress, read this guide.
Decide on a Theme for Your Website
If WordPress.org is your car engine, then the theme you select would be the body. In short, the theme is what determines your website's appearance.
WordPress has thousands of free themes that you can get started with. Meanwhile, serious businesses can pay thousands of dollars for a custom design themes.
If you want to get started with a quality theme at an affordable rate, then you may want to consider these themes:
A Richer You is built using the Divi theme. This theme lets you make an awesome looking website without being a programmer. Simply drag-and-drop your website into existence.
Genesis Framework is another classic theme that many developers use as a base to creating custom websites. Although it can be used out of the box, it's probably better to use Genesis if you're planning to do some custom design work as well.
ThemeForest is a marketplace that sells thousands of premium themes. Whether you want your website to look like a magazine, YouTube, Facebook, or just about anything else online, ThemeForest will have a theme for that.
Once your theme is up and running, your blog is ready to go – and you can start writing content!
Publish high quality content, consistently
Once your website is up, you're ready to write!
Here are a few things to keep in mind if you want to publish content that attracts a large audience:
Establish a consistent and unique voice
Create catchy titles for your posts
Make your content easy to skim (use subheadings, bullets, etc)
Proofread and edit your blog posts
Reference other influencers in your niche
Update your blog posts over time
Maintain a consistent editorial calendar
Great content will not attract thousands of readers over night. You could write the best article in the world and, if you don't share it with the right people, it will never go viral. However,  consistently writing great content is essential for a great blog.
So set up a reasonable schedule that you can stick to (I recommend one article a week for starters) and start writing!
Make money with affiliate programs and advertising
Your blog isn't a business until it starts making money. And while you can make money from selling online courses, products, and services, the easiest ways to start making money on a blog are with advertisements and affiliate programs.
For display advertisements that pay per view and per click, three popular platforms are:
Currently the higher paying of the two platforms, Media.net makes it easy to include display ads on your website. Use this link to receive an extra 10% bonus on all of your ad revenue for the first year.
The largest display ad network, Google payouts have shrunk recently, but it's still a valid platform for placing advertisements on your site.
Viglink offers a unique way to monetize your content by embedding links directly into your blog posts. Just activate the plugin and Viglinks will find words in your blog to make hyperlinked – and when readers click on those links you make money!
While display ads are common, it's far easier to make money (and good money) with affiliate programs. These programs will pay you based on the sign ups and purchases of customers sent from your website.
Many businesses use affiliate programs to pay bloggers who send them customers. For example,
Amazon pays anywhere from 4-8%
when you send someone to their site who makes a purchase.
Here are some of the largest affiliate platforms that give you access to thousands of affiliate programs from notable companies around the world:
FlexOffers aggregates affiliate programs from around the web, giving you access to one of the largest collections of affiliate programs available.
ShareASale offers a wide range of businesses – focusing largely on online retail, subscription boxes, and services.
AdmitAd is a Russian-based company with access to many affiliate programs, the most popular of which is AliExpress, the Chinese equivalent of Amazon that offers great deals and free international shipping on most products.
Commission Junction is one of the most prestigious affiliate platforms often used by larger brands. Although a valuable source of affiliate programs, you may not gain access to these products until your site has a solid traffic base.
Joining the platforms above can give you immediate access to affiliate programs related to travel, entrepreneurship, personal finance, fashion, online shopping, and virtually every other niche available.
If you start monetizing your site from day one, it will be far easier to maintain the motivation necessary to publish consistently. And there's nothing like earning your first dollar from your own website!
Bring traffic to your blog
Now that your website is live, it's time to introduce it to the world!
While there are millions of great books and blog posts about how to successfully market your blog (and you should read many of them), the basics are as follows:
Use social media:
Most website traffic comes from social media. So create captivating title images for your blog posts and share these articles across your social media profiles.
Connect with other bloggers:
Leave comments on other blogs, link to them in your blog posts, share their content, and connect with them both online and in person. In the world of blogging, if you do onto others as you would have them do to you, you always come out ahead.
Create a newsletter:
Create a newsletter and start gathering email addresses from day one. As long as you provide great content, your subscribers will be thrilled to hear from you on a regular basis. I use MailerLite as they allow you to have 1000 subscribers for free.
Never stop experimenting:
There are many ways to market your blog – so never stop experimenting. Some examples of marketing options include: Paid traffic, giveaways, responding to journalist inquiries, business cards, t-shirts, and many more.
So get started! And don't get discouraged.
If you wrote one article a week for the next 5 years, you'd have 250 blog posts! That's enough content to write a book, establish yourself as a thought leader, and impress any employer.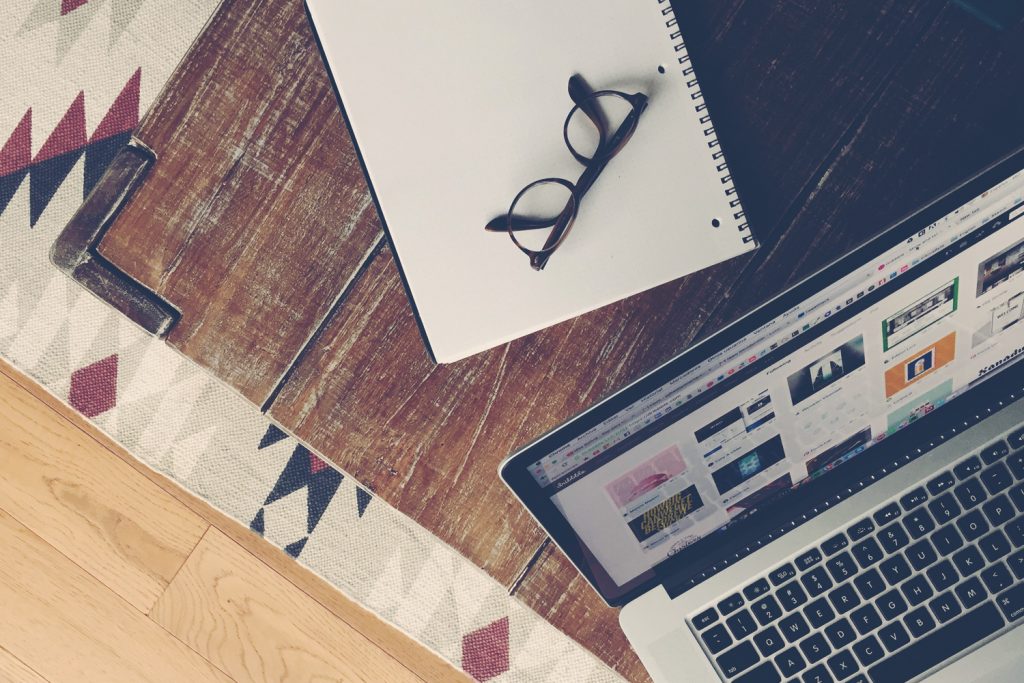 Yes, it can take a lot of work and persistence to create a blog that's successful. But even if your website never receive millions of views and earns thousands of dollars, it will still be an impressive accomplishment that you can look back on for the rest of your life.