What's better than making money? Having fun while you do it! Check out these 21 fun side hustles to discover brilliant new ways to make money in your free time.
Whether you're a writer, photographer, socialite, teacher, prankster, or inventor, there's something on this list for you.
Everyone should have 3 hobbies. One that makes money, one that keeps you fit, and one where you can be creative.
So let's get started! Here are 21 fun side hustles to make extra money in your free time.
1. Get paid to invent products on Quirky
Are you an ideas person who has a hard time taking action? Then help invent products on Quirky! Quirky is a crowdfunding invention website where anyone can submit ideas for new products. Accepted ideas are further developed by the crowd, and eventually sold. The person with the original idea, along with anyone else who contributes along the way, receives a royalty for every item sold. Some people have earned thousands of dollars – just for sharing their ideas.
2. Make money writing about whatever you want on HubPages
Are you a poet, storyteller, or expert in a specific field? If yes, you can make money on HubPages by writing about your favorite topics. Hubpages provides an easy-to-use platform for writers and publishes your articles on their network of websites. HubPages will then give you 70% of the revenue earned from your articles. Although a single poem won't earn you much money, if you build a following and write regularly, you can make good money – with multiple members earning over $1,000 a month. I still earn $50 every couple of months from articles that I wrote nearly 5 years ago!
3. Earn money by solving medical cases on CrowdMed
Are you a fan of medical television shows like "House"? If yes, then you may want to try making money with CrowdMed. Doctors are busy and don't always have time to find solutions to obscure medical issues. CrowdMed crowdsources medical cases to help find answers that patients can then review with their doctor – and people who contribute to the solution earn a nice commission! So, if you enjoy research and solving medical problems you could make real money by helping make people healthy. No medical degree required.
4. Boost your income or make a full-time living by teaching English on VIPKid
For years native English speakers have been able to make decent money by teaching English abroad. Now you can get paid to teach English from the comfort of your own home! Earn $14-22/hr on VIPKid by teaching English to Chinese students using a webcam. No teaching experience necessary, although an accredited college degree is required. For the right person, teaching kids can be one of the most fun side hustles imaginable.  
5. Socialize for money by being a "friend for hire" on RentAFriend
There are times when people are willing to pay someone to be their friend. This could be because they've moved to a new city, they're starting a new hobby, or they just love meeting people! On RentAFriend you can set your own rate (usually $20-$50/hr) and start getting paid to hang out with people. This certainly isn't for everyone, but if you love meeting people, why not get paid a few bucks for it?
6. Sell advertising space on your car to make extra money with Carvertise or Wrapify
If you drive regularly, and don't mind having your car wrapped with an advertisement, you could earn anywhere from $100-$400/month without doing anything! Both Cartvertise and Wrapify will continue you with brands looking to run car ads in your local area.
7. Make a few bucks by listening to music and watching commercials on Slice the Pie
For all of you music and movie credits, check out Slice the Pie. This site will pay you to listen to new songs and watch new commercials – and then share your opinion. You won't make a fortune from this (especially initially), but you can get on and start making money anytime you want. And who knows, maybe you'll discover your next favorite band.
8. Become a taxi driver in your free time and earn with Uber or Lyft
If you enjoy meeting new people, exploring your community, and recommending great local restaurants, than joining a ridesharing service like Uber or Lyft may be your dream side hustle. It's possible to earn up to $25 an hour by picking up passengers in your free time (less taxes, gas, and other expenses).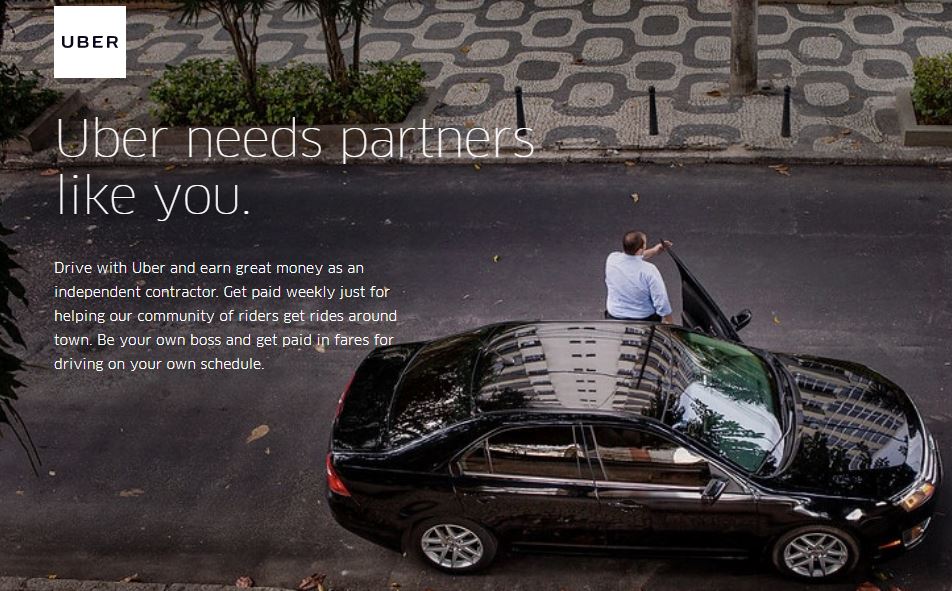 9. Make money by selling your smartphone pictures on EyeEm or Shutterstock
Do you love snapping pictures with your iPhone? If yes, you could make money by selling your pictures on popular platforms like EyeEm and Shutterstock. Take pictures that businesses may want to include as stock photos on their websites and you could make great money with just a few pics.
10. Receive free money in the form of cryptocurrency with Mannabase
Cryptocurrencies (i.e., Bitcoin) have become very popular over the last few years. One cryptocurrency that our the team at A Richer You is particularly excited about is Manna. Just by signing up, you can receive a small amount of Manna for free every week in the form of a Universal Basic Income. Not only can you receive a few dollars a month for free – but for anyone you refer, you receive an additional bonus for a year.
11. Earn a commission by sharing products with friends using split.co
Some people love making recommendations on anything from clothes, to laptops, to vacation spots. If you have fun sharing great products with your friends, why not get paid for it? Many websites will pay you to recommend their products.
Split.co allows you to send links to friends and, if they purchase, you and your friend both receive a small commission. For example, if you recommend your favorite New York hotel to a buddy who stays there, you both could get 3% cashback on the amount that he pays to stay there!
12. Earn commissions by recommending refer-a-friend products and services to friends
There are hundreds of websites that will pay you to refer friends. In fact, you can earn thousands of dollars by referring the right products, services, and jobs, to the right people. If you're a social person who has a knack for selling, you could make money by connecting friends, family, and strangers with products that truly benefit them. A few of my favorite refer a friend programs include:
Robinhood stock trading app: When your friend signs up for Robinhood you both get a free share of stock worth between $3-200.
Webull stock trading app: When you sign up you can earn two stocks, worth up to $1400 — and you can receive another free stock when you refer a friend.
Ebates cashback shopping website: Once your friend makes a $25 purchase through the app (from any of hundreds of stores), they receive a $10 gift card and you receive $15 cash.
13. Build a second income by starting a blog
Blogging can be fun and profitable. Although you probably won't make a fortune writing about your day, you can make great money by helping other people. Do you love games? Start writing game reviews. Do you love DIY crafts? Write about your favorite. Are you a parent? Provide advice on the best strollers, vacation spots, and parenting tips. Although many blogs don't make any money, if you know what you're doing you can earn $50,000+ from your blog. To get started, check out our page on how to start a blog.  

14. Make money by becoming a star on YouTube
Have you heard about the 6 year old boy who made $11 million playing with toys on YouTube in 2017? Although you probably won't make $11 million, you can certainly make some extra cash if you start a YouTube channel and attract a large enough following. The secret is to pick a topic that will interest people and start producing videos regularly.  
15. Earn money with a podcast (your own radio show)
Podcasts have become very popular recently – especially for people with a daily commute. A podcast is essentially a radio show that people can download to their smartphone and listen to anywhere. There are podcasts that discuss business, relationships, celebrity gossip, travel, and just about any other topic imaginable. Although it takes a bit of work to set up, some podcasters earn $100k+ a month. More importantly, a podcast can give you a great opportunity to connect with industry thought leaders and build fantastic professional relationships.
16. Find patrons for your project on Patreon
For years, artists like Leonardo Da Vinci had wealthy patrons fund their art. Patreon allows artists and creators to receive recurring donations from their fans. Whether you create videos, write a comic, or send out a weekly email, Patreon makes it easy for your supporters to provide financial support for your project.  
17. Fund your great idea on Kickstarter or IndieGoGo
Do you have an awesome idea that you want to bring to the world? Whether it's a new clothing company, a movie, or just about anything else – you can use Kickstarter and IndieGoGo to crowdfund for your project. One guy even made $55,000 to make potato salad. There have been thousands of successful projects on these two platforms, and yours could be next.
18. Sell just about any (legal) service or product on Fiverr to boost your income
From article writing, to testimonial videos, to logo design, to paid tweets – you can make money by selling just about anything on Fiverr. Millions of people have earned extra income using Fiverr – and thousands have made a full-time living from the website. Explore the website to find inspiration for your own "gig".
19. Learn how to create apps with a Udacity course
Learn how to make iPhone or Android apps as a fun side hustle or full-time career earning $100k/year. With the courses on Udacity, you can learn these skills for free in about 6 months. Or, if you want more structure and support, you can enter the paid program for $100-400/month – far more affordable than a college degree. Whether you want to create your own app, or make money helping bring other people's ideas to life, app development is a valuable skill to learn.
20. Get paid to share your opinion by taking surveys
If you have a few hours of spare time a week (maybe while watching TV), you could earn up to $500/month in extra income by taking surveys. Depending on your demographics, you can earn anywhere from a few cents to $500+ for taking surveys. We've compiled a list of survey sites here.
21. Win money by entering giveaways and sweepstakes
Winning is fun – and it can be profitable. Never enter the lottery as this is a tax on people who are bad at math. Yes, you're more likely to die in a car accident on your way to buy a ticket than you are of actually winning the jackpot. However, there are other ways to win millions of dollars for free! How? By entering giveaways and sweepstakes. We've create a list of some of the best giveaway prizes here. 
Conclusion: Making money on the side can be fun
How do you spend your evenings and weekends? For most people it involves a lot of "wasted" time watching TV, playing video games, browsing Pinterest, etc.
What would happen if you spent just a few of those hours every week working on a fun side hustle?
As you can see from a few of the examples above – you could become a millionaire! Or, more likely, earn a few extra bucks while improving your professional skills in the process.
Do you have a fun side hustle? We'd love to hear what you're doing in the comments below.